There has not been a week goes by where I don't step inside Daiso and come home with another "I absolutely need it" but utterly useless thing…
So, I had a few minutes after lunch, and my left foot somehow accidentally stumbled upon its doors, so my right foot had no choice but to follow.
My latest procurement - complete with a collar!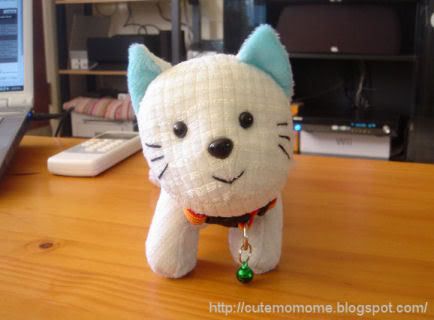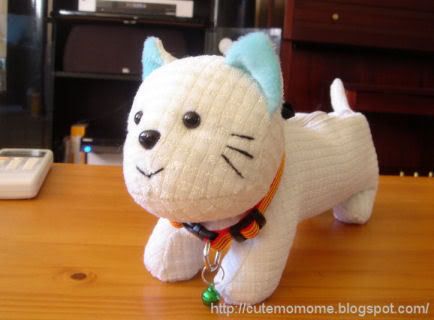 Now, to my defense, it is not an utterly useless piece of cr@p among my apartment full of redundant cr@p, it is a pencil case!
The acquisition is now justified!
…I am currently seeking therapy for my Daiso infatuation.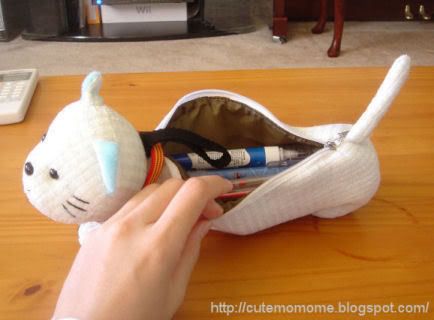 自從馬路對面開了DAISO, 我幾乎是每個星期都會帶個完全沒用但是又"一定要擁有"的廢物回來。
吃完飯和同事在混的時候,腿就是那么不爭氣的又踏進那家店。
我買了這個!!!
自己其實是怕貓的,但是他太可愛了,。。。還幫他在買個叮鐺。
別罵了,這跟我那堆滿一窩的廢物可大不一樣的,人家可是個很實用的鉛筆盒呢!
這個采購是合理的吧!